KDM Group's Charity Committee has been busy over the last 6 months coming up with various activities and challenges for KDM employees to get involved with. So far this year, we have raised £3,990.00 for multiple charities. See below for more details on our fundraising efforts.
March 2022 – Step Challenge
15 of our employees took part in the challenge to complete 300,000 steps in the month of March. We used an app called "count it" where we could track each other's progress causing some serious competition between Alan Hogarth, John Hine and Emmet McLaughlan. In the end, it was Emmet who came out on top with a whopping 500,000 steps.
It was a fantastic effort by everyone involved and collectively raised £1,885.00 which was then matched by the KDM Board.
May 2022 – Last Man Standing
One of our employees John Watson held a competition where each week you had to pick a winning team from the English Premier League. With 30 employees taking part it was our Production Manager David Proudfoot who was the last man standing, winning £200.00. £110.00 was raised for charity and was then matched by the KDM Board.
June 2022 – Raffle and Bake Sale
To help celebrate and mark the Queens Platinum Jubilee we held a raffle and bake sale at our HQ in Dalgety Bay. Our employees made a variety of tasty treats and dug deep for purchasing raffle tickets, raising £250.00.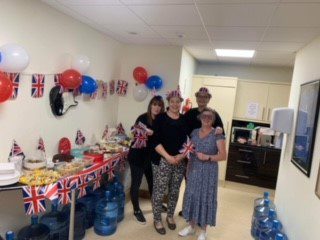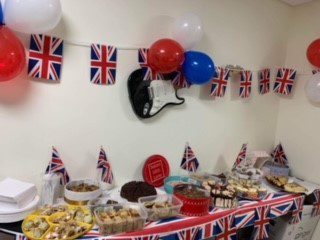 Our Charity Donations and selected Charities.
As we continue to face challenging times with rising costs, we wanted to show support to the local food banks where we have offices. Donations of £500.00 have been made to Dunfermline Food Bank, Leeds South & East Food Bank and Warrington Food Bank.
We also made a £500.00 donation to Dalgety Bay & Hillend Gala. A great deal of effort goes in all year round to fundraise for this local Community Event.
CLAPA (Cleft Lip and Palate Association) was put forward by one of our employees, Samantha Wills.  Samantha has had associations with the Charity through her Niece and a donation of £500.00 was made. You can find out more about this charity by going to https://www.clapa.com/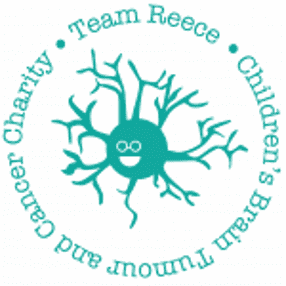 A £500.00 donation was made to "Team Reece Children's Brain Tumour Charity", which is a charity close to one of our employee's hearts, John Hine. He recently had dealings with the charity when a member of his family passed away. You can find out more about this charity by going to https://teamreece.org.uk/
And finally, with the Queens Jubilee Celebrations, we wanted to mark the occasion by helping a charity that worked with the older generation, so Dalgety Bay Day Centre was selected with a £250.00 donation.